An industry whose mission is to produce the leading tea quality in Eastern Africa. It's on its way to achieving its mission. Njeru Farms and industry is cloning different variety of tea including purple tea production. This is to enable them to come up with special, healthier, tastier and more unique tea variety.  They have three main tea Estates Kiegoi Estate, Kirunguria Estate and Lucuitu Estate. All with cloned high-quality tea.
PURPLE TEA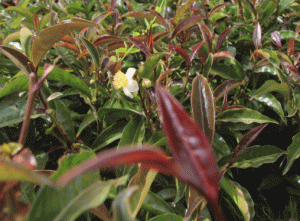 Have you heard of purple tea?   Patches of purple darken these fields. The purple comes from leaves with high levels of anthocyanins, natural pigments that give cranberries, blueberries and grapes their color. These purple leaves are Africa's newest — and most intriguing — tea. It has a high level of theaflavins and many other components. This makes it an ingredient to reduce the risk of hypatension and cardiac arrest.
 This is just one out of the many varieties that the Njeru's have in their farm. They produce Oolong tea and black tea orthodox.  You will experience picking and tasting of the different tea varieties at Njeru farms.